Dori Foster-Morales
Partner
Florida Bar President 2020-2021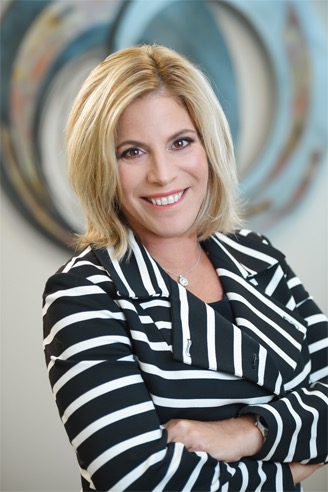 Practice Areas
Education
University of Florida, Fredric G. Levin College of Law, J.D. 1989
University of Florida, B.A. in Economics with Honors 1986
Miami Beach Senior High School 1982
Bar Memberships
Florida
US District Court for the Southern District of Florida
Florida Bar (Member in Good Standing) 1990 – Present

Family Law Section 1998 – Present
Solo and Small Firm Section 2017 – Present
Trial Lawyer Section 2017 – Present

Dade County Bar Association 2002 – Present
Palm Beach County Bar Association 2008 – Present
Broward County Bar Association 2008 – Present
Florida Association for Women Lawyers (Miami-Dade Chapter) 2000 – Present
Cuban American Bar Association 1999 – Present
Gwen S. Cherry Bar Association 2016 – Present
Bar Leadership
Legal Luminaries, Top Matrimonial and Family Lawyer 2017
Florida Bar President 2020-2021
Board of Governors of the Florida Bar: 2007 – Present

Chair, Standing Committee on Mental Health and Wellness 2018 – 2019
Chair, Special Committee on Mental Health and Wellness 2017 – 2018
Chair, Budget Committee 2015 – 2016
Co-Chair, Special Committee on Diversity & Inclusion 2010 – 2011
Chair, Annual Convention 2009
Member, Executive Committee 2014 – Present

Family Law Section of the Florida Bar (Executive Committee) 2002 – 2007
American Bar Association

Working Group to Advance Lawyer Well-Being 2017-2018

American Academy of Matrimonial Lawyers (Fellow) 2008 – Present
International Academy of Family Lawyers (Fellow) 2010 – Present
Dade County Bar Association (Chair, Family Law Section) 2002 – 2003
Honors & Distinctions
Legal Luminaries, Top Matrimonial and Family Lawyer 2017
Martindale-Hubbell, AV Preeminent Rated 2010 – Present
Super Lawyer, Family Law 2007 – Present
South Florida Legal Guide, Top Lawyer, Family Law 2008 – Present
Best Lawyer in America, Family Law 2011 – Present
Business Leader Magazine, Women Extraordinaire Winner 2011
South Florida Business Leader, Top Impact Legal Honoree 2010
Florida Trend's Legal Elite, Legal Leaders 2010 – 2014
Florida Bar Family Law Section, Chair's Award of Outstanding Merit 2010
Dori Foster-Morales exclusively practices in the area of marital and family law. She is both Board Certified in Marital and Family Law by the Florida Bar and by the National Board of Trial Advocacy as a Family Law Trial Advocate. Additionally, she is also a Fellow in the American and International Academies of Matrimonial Lawyers, a Fellow and Member of the Florida Bar Foundation, a Fellow in the American Bar Foundation and a Fellow in the American Academy of Matrimonial Lawyers Foundation. In 2017, Dori was awarded the Legal Luminaries award by the Dade County Bar Association as the Top Matrimonial and Family Lawyer in Miami-Dade County. Dori has been designated a top family lawyer by a variety of publications including Martindale Hubbell (AV Preeminent Rated), Super Lawyers, South Florida Legal Guide, Best Lawyers in America; and Florida Trend's Legal Elite. She was also designated Women Extraordinaire Winner from Business Leader Magazine.Dori's accolades are based on her vast experience in complex and high-profile family law matters. Moreover, her diverse legal background has contributed to her capacity as a family lawyer. She began her career at the United States Environmental Protection Agency where she worked both in Washington, DC and New York City. When she returned to her hometown, she worked as an Assistant State Attorney for the Miami Dade State Attorney's Office where she tried 65 cases to verdict.
Dori is also highly involved in the leadership of the Florida Bar where she is the acting President for 2020-2021. She has served on the Board of Governors since 2008, serving on the Executive Committee for the past 4 years and having chaired a variety of important committees, including the inaugural year of the Special Committee on Mental Health and Wellness of Florida lawyers, the Standing Committee on Mental Health and Wellness of Florida Lawyers, the Budget Committee, the Special Committee on Diversity and Inclusion and the Annual Convention. Dori also believes in the importance of serving those less fortunate and is a Lifetime Member of both the Florida Bar Foundation (and is a Member of the Board) and the American Bar Association.
Dori is a well-known and highly regarded speaker on a variety of family law issues, both substantive and procedural in nature. Dori has also been speaking regularly on issues related to the mental health and wellness of Florida lawyers, an area in which she is passionate.
Dori attended the University of Florida Fredric G. Levin School of Law where she graduated in 1989 and currently sits on the Board of Trustees. Dori also attended the University of Florida where she received her Bachelor of Arts in Economics with Honors in 1986.
Dori is home grown. She grew up in Miami Beach where she met her Husband of 29 years Jimmy Morales who is the Manager of the City of Miami Beach.  Dori and Jimmy have 2 children, Nora a Rising Senior at Florida International University and Peter Jay (PJ) a Rising Senior at Belen Jesuit Preparatory School, both born in South Florida. Dori and Jimmy became active in Autism Speaks with Dori servings as Co-Chair of their annual walk after Nora was diagnosed with autism. Dori is also passionate about Kidside Miami (100 Best Friends).